The folks up in Winnipeg have a tremendous mosquito control program. Beyond the operational aspects of larval control and spraying for adults they have some absolutely astonishing public education pieces. The most recent on truly is a work of art. Here's a sampling:
The cover art and concept are great but they took it even further: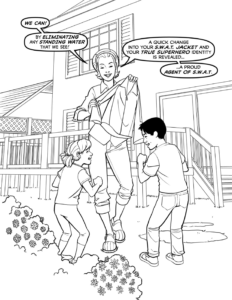 Great work Winnipeg!
To view the entire package visit the City of Winnipeg Insect Control Website's Agents of Swat
http://www.winnipeg.ca/publicworks/insectcontrol/mosquitoes/agentsofswat.stm
Let us know what you think!